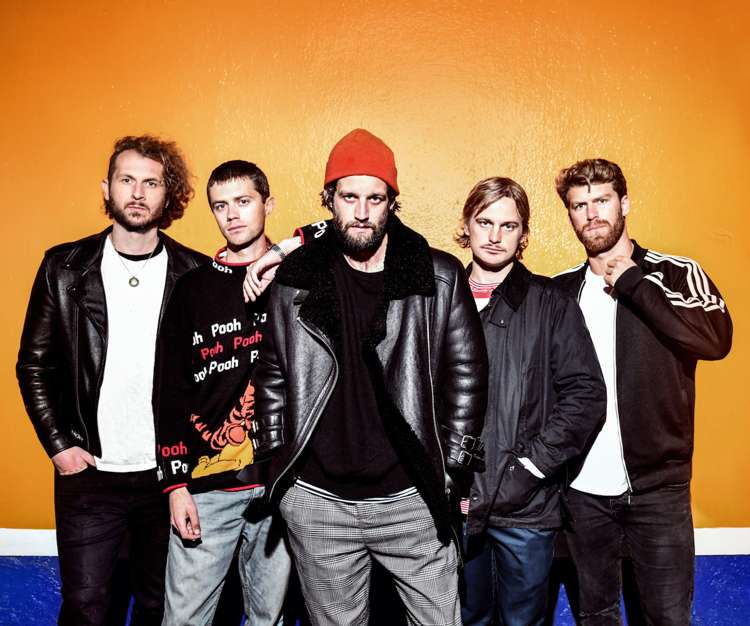 Chucka Bucka's - Summer Regional Tour 2020
The Rubens
Buy Tickets
The Rubens are back in a big way with the release of new single & infectious summer jam, 'Live In Life'.
To celebrate the release, the band will headline a string of regional summer shows as part of their Chucka Buckas initiative - a brand that The Rubens have established to support new and emerging bands. Stay tuned for announcements on emerging support bands!
'Live In Life' follows recent single 'Falling Asleep At The Wheel', a collaboration with US punk-hip hop start Vic Mensa, which was premiered by Zane Lowe on Beats 1 and live at this year's Splendour in the Grass to a packed Amphitheatre at sunset. The single received high rotation airplay on triple j and incredible playlisting across Spotify & Apple Music.
This year has also seen The Rubens travel to North America, UK & Europe for headline tours, perform and release their MTV Unplugged Live In Melbourne album, launch their Chucka Buckas initiative + bunker down to write and focus on new music.
2018 proved to be a landmark year for The Rubens, which saw the release of their third album LO LA RU, including hits 'Never Ever feat. Sarah' (2 x Platinum), 'Million Man' (Gold) and 'God Forgot', a mammoth headline tour across Australia, New Zealand, the United States and Europe and supporting P!NK on her massive 42-date sell out arena tour of Australia and New Zealand.
See you out on the road!